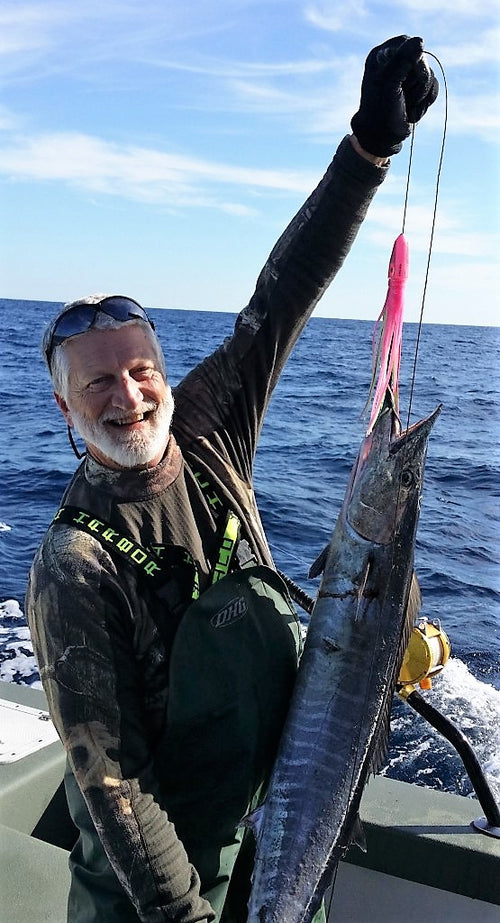 "Hell yeah, they work!"
"I ran Barts, Yees, Islanders w/ live bait and those marlin swam right by them and hit the BFDs. I'm in love with you right now!"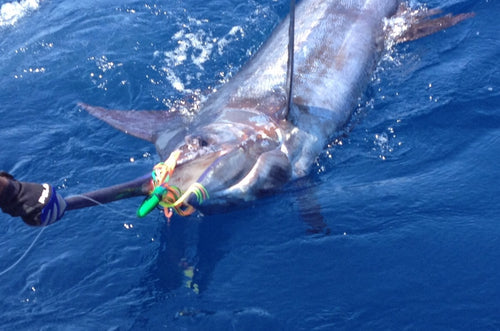 "Thank you for making such an awesome lure … 350lb Blue Marlin"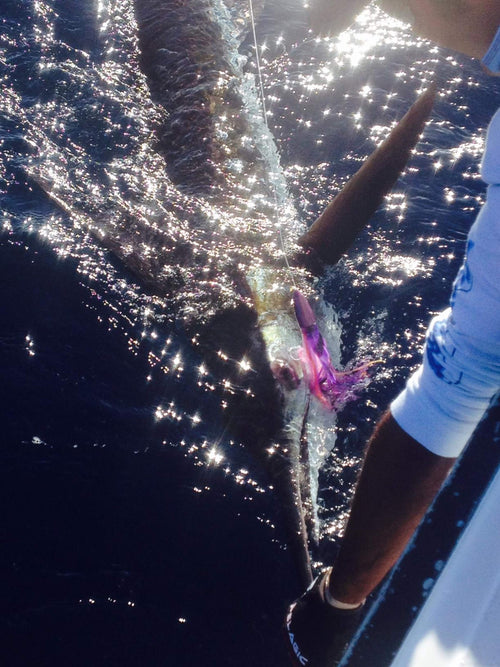 "That Huckleberry Bullet got us two more Marlin today!"
"THANK YOU Jana, it was your lures that led to such an epic day."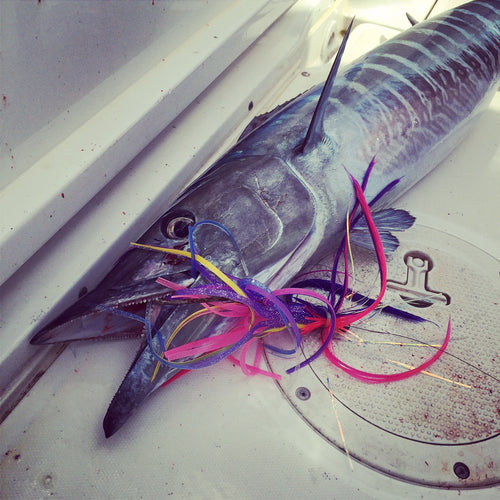 "4 for 6 on Wahoo today. Bermuda loves BFD!"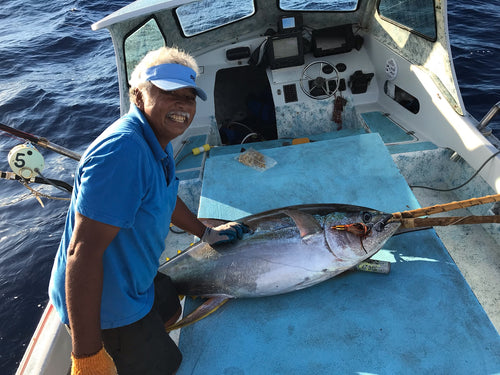 "Thank you Lord, for a Blessed Day, and thank you Jana for the lure."
"Sold all our other lures at a yard sale..."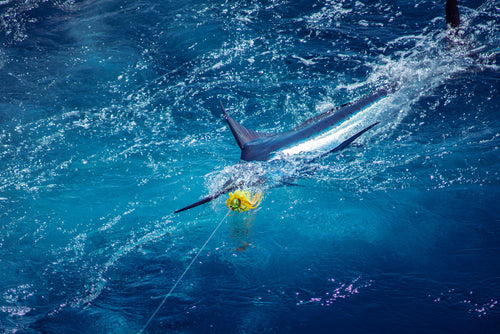 "This one's a real marlin favorite! I need 6 more!"
Dorado kept nailing your bonita colors ... and tuna love the pink vixen with electric boobs!